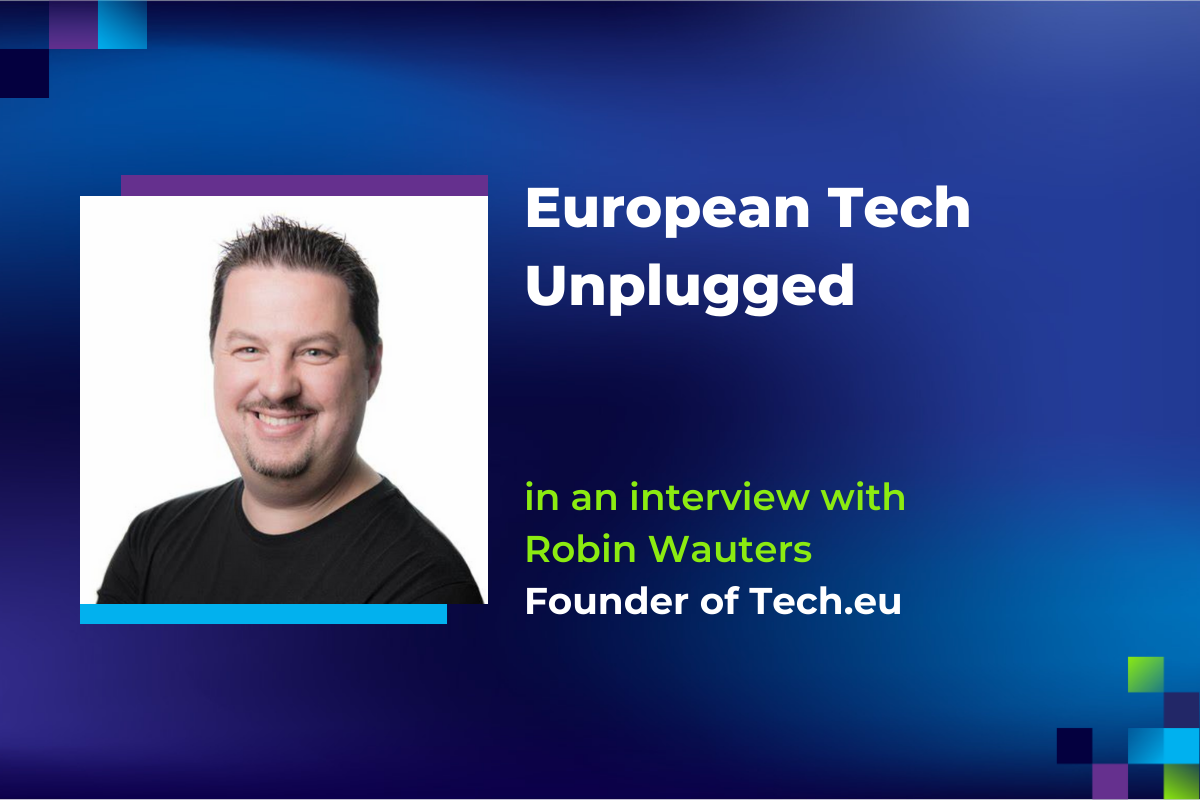 9 August, 2023
European Tech Unplugged
Step into the realm of European tech with a seasoned pro, Robin Wauters — the mastermind behind Tech.eu. With over a decade of experience shaping the discourse around European technology, Robin brings an assertive and insightful take on the current state of the startup & innovation world. In this interview, we get to the heart of the matter, discussing trends, challenges, and opportunities that define the diverse tapestry of European tech.
How would you describe the current state of the European tech ecosystem?
First of all, I'd like to point out that there isn't 'one' European tech ecosystem, it has always been and will always be a loosely joined collection of different tech ecosystems, for better or worse.
I would say that those ecosystems have seen better days, but the current difficult environment isn't tied to Europe specifically; all around the world startup ecosystems are grappling with macro-economic realities that have repercussions on things like investments, M&A activity, and public markets that are essentially shut for new entrants.
This makes it particularly hard for late-stage startups and investors, as valuations have taken hits across the board and scale-ups will need to prove their resiliency for quite some time before things bounce back.
I'm confident that this is a temporary setback as the fundamentals of the European tech ecosystems are quite strong, and the 'real' growth has been 10-15 years in the making, not just in recent years.
Many of Europe's startup ecosystems have matured, founders have gotten more ambitious, investors are getting more sophisticated (both on the VC and LP side), and at least some policymakers across Europe seem to have gotten the message. 
None of that is easily erased.
Could you highlight some of the emerging trends or sectors within the European tech industry that you find particularly exciting or promising?
I'm particularly bullish on Europe becoming world-class when it comes to deep tech and science-driven innovation because there's a wealth of talent over here that can contribute to this if we figure out how to transfer that expertise and knowledge from lab to market.
This ranges from renewable energy to artificial intelligence, quantum computing, robotics, and agritech to areas like photonics, new materials, and space technology. I think we can play a vital, if not a leading global role. 
I find the continued development of the startup ecosystems in places like the Baltics or Central and Eastern Europe is also quite encouraging, as Europe alone will not be able to rely solely on its big, mature ecosystems.
Startup funding is crucial for the growth and success of companies. In your opinion, how has the investment landscape for startups evolved in Europe over the past few years? Are there any noteworthy trends or shifts?
Aside from the macro-economic headwinds, I think Europe's investment pool has both gotten wider and deeper over the years. For early-stage investors, there are plenty of opportunities to find and back great founders operating in big markets, and that will remain the case.
The question is, will European investors be able to step up and compete for late-stage scale-up financing deals with American (and increasingly Asian) investors? For that to happen, we need more sophisticated LPs in more big funds, and it will take a lot of time for that to develop.
With your extensive experience and deep knowledge of the European tech ecosystem, what are some key lessons or insights you have gained as a journalist that have shaped your understanding of the industry?
I've learned that great entrepreneurs can truly come from anywhere, but it's a fallacy to believe they can build the best companies they can from anywhere. For that to happen, you need healthy, balanced innovation ecosystems that can deliver a mix of capital, talent, entrepreneurship-friendly policies, infrastructure, and so much more.
You can start a company anywhere, but it does take a mature ecosystem to truly scale it from anywhere.
In your experience attending conferences and speaking engagements, what are some key takeaways or insights you have gained regarding the challenges and opportunities faced by European startups?
European entrepreneurs used to flag the lack of capital, and that's still the case to some degree in certain ecosystems, but the reality is that their challenges have shifted to being able to attract and retain the very best talent the world has to offer.
It's always been extremely hard to identify, hire and retain top talent, but the aftermath of the pandemic and the current macroeconomic and geopolitical situation has made it even more difficult. Founders who are on a growth trajectory worry about that a lot, for good reason.
To a lesser degree, European entrepreneurs also face challenges in terms of policy and regulation. This has improved a lot over the years as well, but there's still a long way to go in terms of the support given by policymakers to innovators from across Europe.
Europe is home to diverse cultures, languages, and regulatory environments. How do these factors influence the growth and expansion of European startups, and what strategies can companies adopt to navigate these complexities successfully?
It's a cliché but it's true: the fragmented nature of Europe allows entrepreneurs to use their local markets or regions to test products and PMF, but the reality is that the most ambitious founders will already start thinking globally from day one.
Expanding from one European market to another and so on has worked for certain companies but for most, I would argue that it requires resources and time that most startups don't have the luxury of having. Therefore it's better to concentrate efforts on penetrating large markets from the early days.
Lastly, what advice would you give to aspiring entrepreneurs and startups looking to establish themselves in the European tech ecosystem? Are there any specific resources or networks they should explore?
It depends on the sector or market you're in, but I would definitely recommend connecting with peers to learn from. People who've already walked the entrepreneurial path can become excellent mentors, so look for those whose advice you value, and don't be afraid to ask.
Secondly, I would say that founders are sometimes overly concerned with raising capital, getting press, getting invited to events, etc. rather than what they should really be focusing on: building the best possible product at an attractive price for as many people or organisations as possible. 
For that, you need to spend a lot of time talking to (potential) customers, but that's usually a far better way to spend your scarce time than talking to (potential) investors, particularly early in the journey.
Meet Robin at How to Web Conference 2023 🚀
The European tech landscape is calling, and Robin Wauters is your guide. For a deeper understanding of the intricate dynamics, trends, and potential in the startup arena, seize the opportunity to connect with Robin at our upcoming conference. Join us to glean insights from a true expert, mingle with like-minded enthusiasts, and set the course for your venture's success. Secure your spot now and embark on a journey into the heart of European tech excellence 👉🏻 https://www.howtoweb.co/tickets/
0
You may also like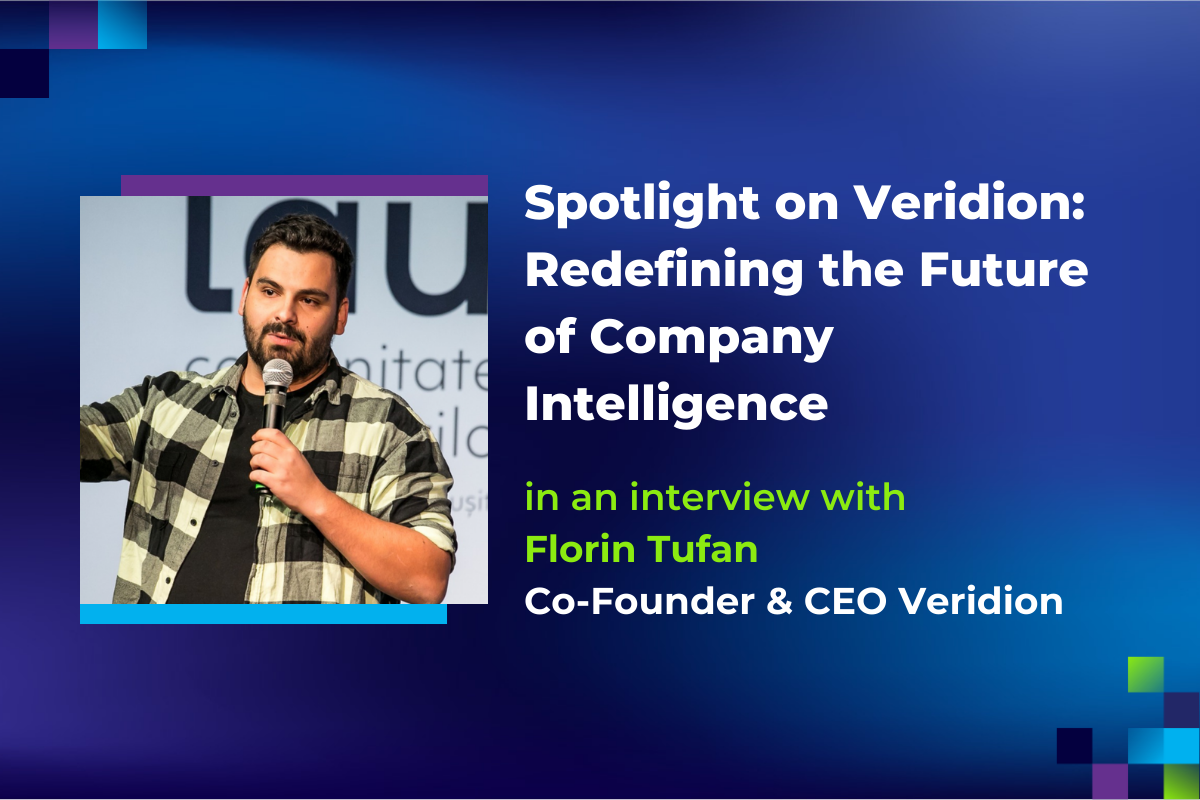 Step into the realm of European tech with a seasoned pro, Robin Wauters — the mastermind behind Tech.eu. With over a decade of experience shaping the discourse around European technology, Robin brings an assertive and insightful take on the current state of the startup & innovation world. In this interview, we get to the heart… Read more »
0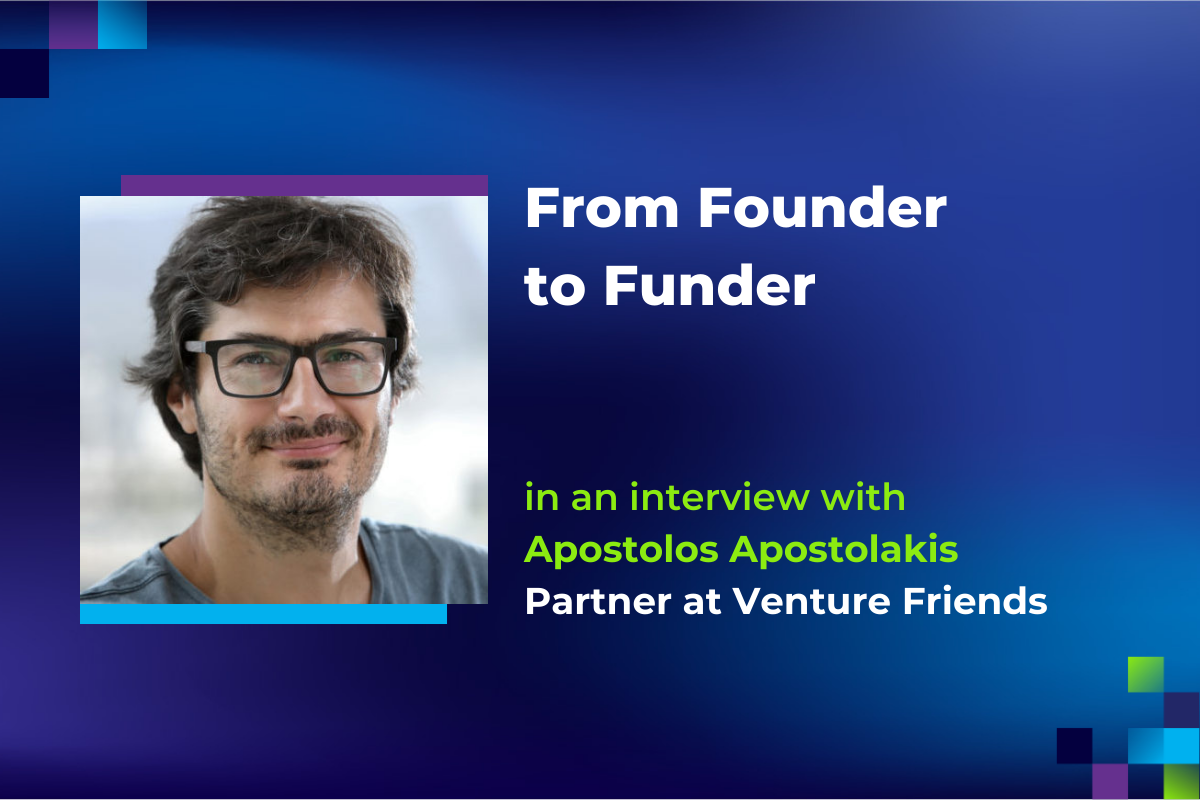 Step into the realm of European tech with a seasoned pro, Robin Wauters — the mastermind behind Tech.eu. With over a decade of experience shaping the discourse around European technology, Robin brings an assertive and insightful take on the current state of the startup & innovation world. In this interview, we get to the heart… Read more »
0