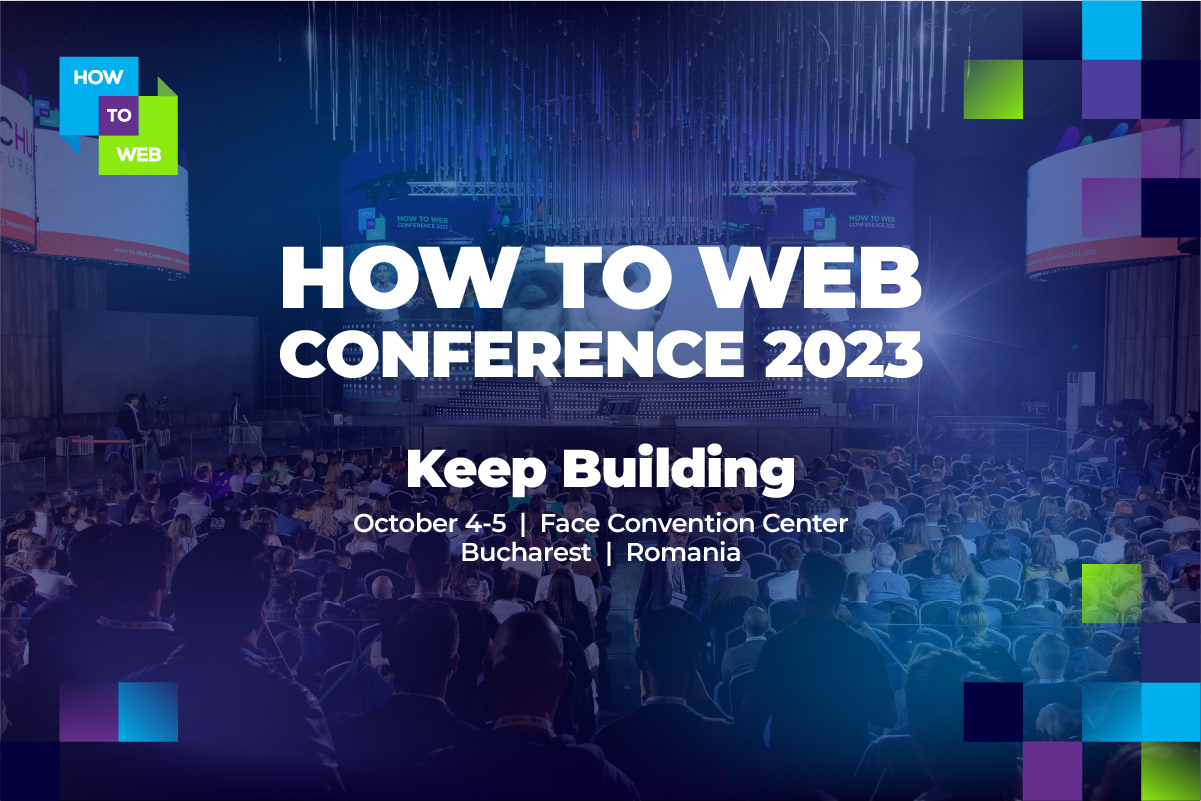 15 March, 2023
How to Web Conference 2023: Keep Building
The journey of entrepreneurship, innovation, or building anything meaningful, is built on the continuum.
Recent years have tested your resilience and have prompted you to accelerate your progress or risk inertia. But we all know that the further we keep going, the more capable we are of adjusting to change and start building better.
At How to Web, we understand and champion the power of resilience and thriving in times of uncertainty. Some of the most transformative products, businesses, or communities have been built in the most challenging times. So this is your momentum to #KeepBuilding.
Join us at How to Web Conference 2023 on October 4-5, to fine-tune your perspectives with evolving needs & trends in the market, and learn how to bravely navigate the startup & innovation world!
Ryan Singer, one of the global pioneers in product building, is joining us
Ryan Singer, one of the world's leading specialists in product development and the author of "Shape Up" — a reference book in the field, is one of the ice-breakers among the 60 speakers' line-up for this year's How to Web, Eastern Europe's leading meeting place for technology enthusiasts and professionals, start-ups, and investors. The 12th edition of How to Web will take place in person, on October 4-5 at Face Convention Center Bucharest.
Ryan Singer is well-known for his innovative vision for digital products, having developed numerous methodologies and features used by millions of people during his 17+ years in various leadership roles at Basecamp, one of the most recognized software companies in the world. During this period it has profoundly influenced the business model adopted by product companies: from licensing to Software as a Service. Always looking to understand the bigger picture, his role evolved from UI Designer to Product Manager and Head of Strategy.
He is the author of Shape Up: Stop Running in Circles and Ship Work that Matters, a bestselling book on software development management that has changed the way many software teams talk about shaping projects and targeting the unknown. The Shape Up methodology helps development teams build the mental model, tools, and language to solve product delivery and process problems.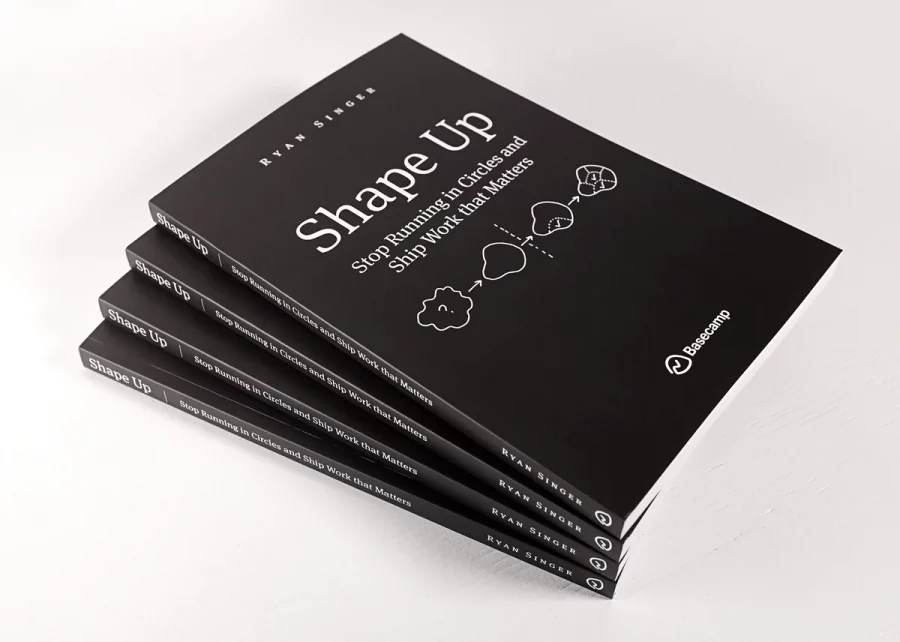 At each step, he had to solve problems in a new field, using methods not taught in schools. This led him to acquire a unique toolkit of research and strategy tools to "see in the dark" when no one else knew where to go.
The Romanian start-ups Digitail and Planable come to How to Web 2023
Along with international names, representatives of the local tech & startups ecosystem will also take the How to Web stages, such as Sebastian Gabor and Ruxandra Pui, the founders of Digitail, a company that recently received an investment of 11 million dollars, or Xenia Muntean, the co-founder of Planable, an innovative social media management solution.
Other global experts also include James Mayes, co-founder and ex-CEO of Mind the Product, the world's largest community of product managers, and Ivan Brezak Brkan, Director of Developer Content at Infobip.
The theme of this edition is resilience and has the slogan "Keep Building", coming as a call to find the right resources to navigate the current context in technology.
"How to Web's core mission is to enable access to resources and connections to anyone who wants to create or contribute to the development of products and services using technology. Since its very beginning in 2009, we kept our enabler role in this community. In recent years we have learned that resilience and the ability to adapt are the most important attributes in times of uncertainty. This year, we want to support and encourage all those who feel this uncertainty to keep building and join us in October with a #KeepBuilding attitude. Eastern Europe is a hub of talented people in tech, so our driver is to transform How to Web into a business context where they can meet global experts, investors, successful founders, and dedicated teams, learn and discover other professionals like them, in order to find the best ideas and solutions to their challenges", said Monica Zara, Head of Conference at How to Web.
A "festival of innovation" with more than 2,500 participants
More than 2,500 participants at How to Web Conference 2023 will have an experience similar to an "innovation festival", benefiting from all these components of the event:
2 stages with global and local experts in product development and successful growth strategies
Startup stage dedicated to start-ups with Demo Days, pitches, and topics of interest for founders and investors
Q&A Stage, where they have the opportunity to interact with the biggest pioneers of the industry
Spotlight

competition with the most relevant start-ups in Eastern Europe

Networking through the event app and dedicated areas
Direct interaction with the latest start-ups and technologies presented in the Expo area
Areas to spend time with the team or other conference participants, such as chill zone, food area, party
Pre-events dedicated to communities, investors, founders, and researchers
Very Early Bird tickets are available. Get your ticket now to save like crazy ➠ https://www.howtoweb.co/tickets/
1
You may also like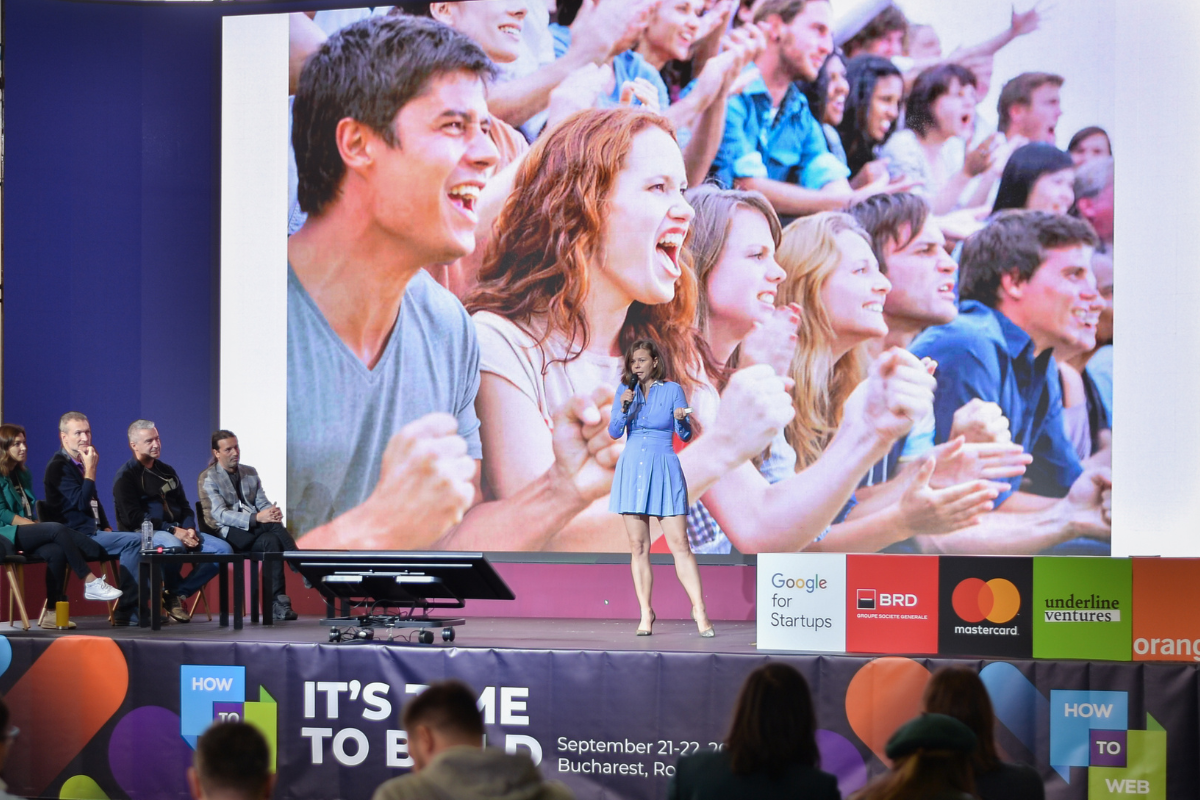 The journey of entrepreneurship, innovation, or building anything meaningful, is built on the continuum. Recent years have tested your resilience and have prompted you to accelerate your progress or risk inertia. But we all know that the further we keep going, the more capable we are of adjusting to change and start building better. At How to Web,… Read more »
1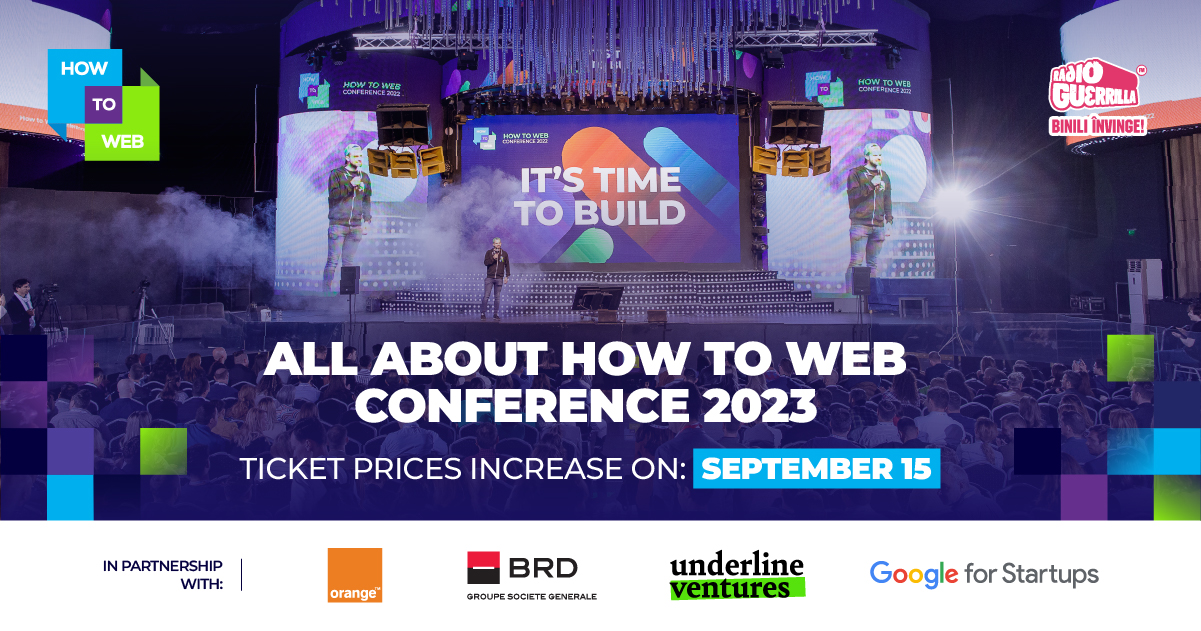 The journey of entrepreneurship, innovation, or building anything meaningful, is built on the continuum. Recent years have tested your resilience and have prompted you to accelerate your progress or risk inertia. But we all know that the further we keep going, the more capable we are of adjusting to change and start building better. At How to Web,… Read more »
1