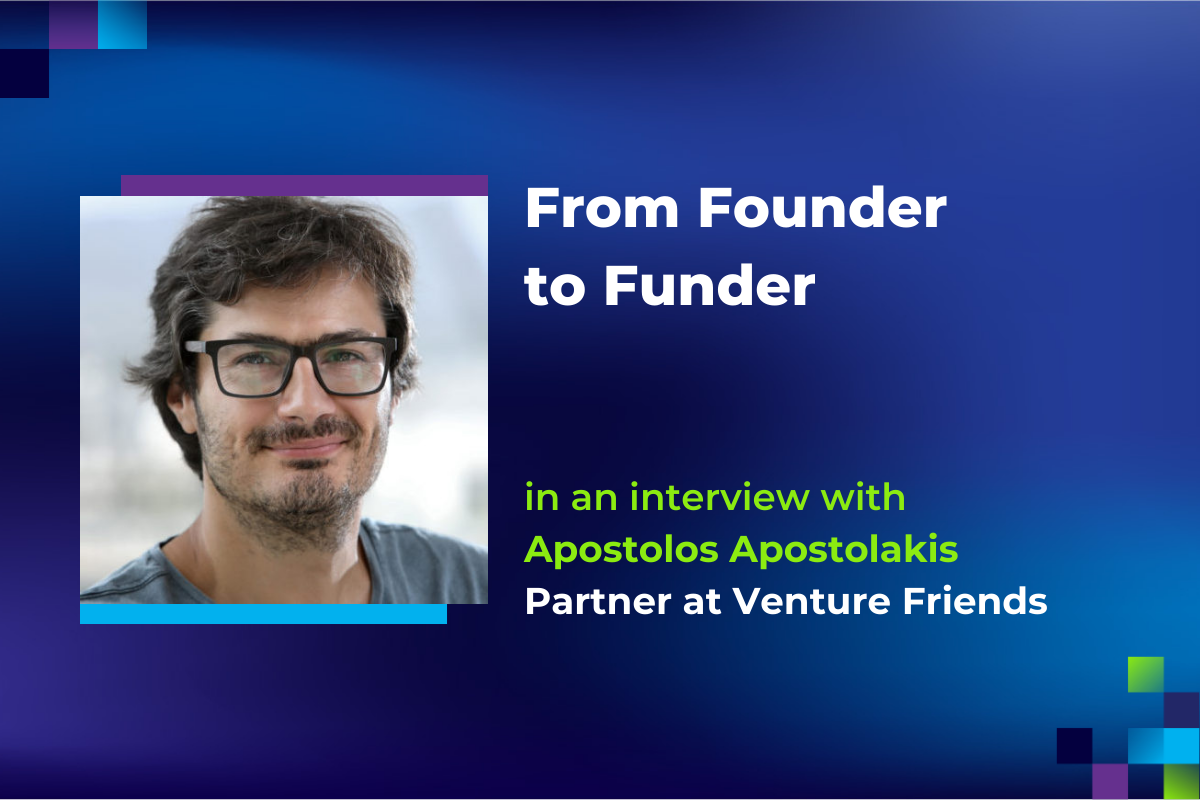 25 September, 2023
From Founder to Funder: Apostolos Apostolakis on Building and Backing Startups
In the ever-evolving landscape of startups and technology, the journey from entrepreneur to investor is a path less travelled but equally impactful. Apostolos Apostolakis, the Co-Founder and Partner at Venture Friends, has not only embarked on this journey but has also left an indelible mark on the world of entrepreneurship and innovation. Apostolos has co-founded successful startups like e-shop.gr, e-food, and Doctoranytime, and has transitioned seamlessly into the role of a full-time investor. 
His story is a testament to the resilience and adaptability required in the fast-paced world of tech startups. Find out more: 
Can you share your journey from being an entrepreneur to becoming an investor? What inspired you to transition from building startups to supporting them as an investor?
I went through a journey that in hindsight seems a natural, step-by-step process.  I began my studies as a civil engineer, but I soon realized that I had an affinity for business and an entrepreneurial drive. Soon after graduation and after the suggestion of 2 classmates, also civil engineers, I dived into e-commerce and joined them to co-found one of the first e-commerce startups in Greece back in 1998. This was the first pivotal moment that exposed me to the world of tech. 
My first entrepreneurial effort was an interesting rollercoaster that resulted in painful lessons. E-shop.gr quickly became a large company, but the Greek crisis gave us an abrupt landing in 2011 as the company fought for survival.  I learnt the hard way the difficulties of entrepreneurship, but at least the company survived after a restructuring. 
The painful first journey urged me to work even harder to rebound and in the following years, I cofounded e-food (a food delivery marketplace), doctoranytime (a doctor-patient marketplace in Greece, Belgium and Mexico) and became an early investor in Taxibeat (taxi hailing service sold to Freenow). 
In that period, I also started looking at angel investments so between 2010 and 2014 I was something between an entrepreneur/venture builder and an angel investor gradually transitioning to a full-time investor. The sale of e-food to Delivery Hero in 2015 was the pivotal moment that concluded my transition to full-time investor. The sale, which at the time was a significant event for the Greek tech ecosystem, provided an early confirmation that startups can deliver returns for entrepreneurs and investors. That combined with the fact that back in 2015 there was a lack of institutional capital for Greek startups, urged to raise the first private VC fund in Greece. 
At that time, joined by George Dimopoulos — a friend and angel investor, we launched VentureFriends, the first private-only backed VC fund in Greece. We spent around 6 months convincing family offices and other founders to trust us and eventually raised VF1, a 20mil€ fund from 40 different LPs. The rest is history as gradually we became more European-focused and now, investing out of our 3rd fund, have supported some very strong global companies like Blueground, Instashop, Huspy, Flexcar, Plum, Carmoola, Spotawheel, Belvo, Welcomepickups and others.
You've co-founded several successful startups such as e-shop.gr, e-food, and Doctoranytime. What were some of the biggest challenges you faced in those early stages, and how did you overcome them?
In all three cases, we were fortunate because at the time we enjoyed an early mover advantage and a relatively greenfield competitive landscape. Additionally, in all cases, there was a strong product market fit that allowed us to scale quickly and efficiently. 
We still faced challenges that were around finding strong talent, learning from more experienced operators, and getting access to equity funding that was nonexistent. We had to work with what we had, which meant we didn't raise much equity and tapped into the best talent we had access to. This resulted in us growing more efficiently but also more slowly. The challenges were mitigated by the fact that we faced lower competition and therefore had more time to learn and grow while doing so.
Today the landscape has changed. On the one hand, there is more talent and funding as all ecosystems have evolved, on the other competition is more widespread and moves faster.
As an investor, you've focused on consumer software, fintech and marketplaces. What specific qualities or factors do you look for when deciding to invest in a startup in these areas?
The key qualities we look for are universal for all types of startup founders. We are looking for high calibre, high ambition and high integrity founders looking to disrupt large markets. Highly driven founders, irrespective of their background, will look for other strong people to complement them in what they lack (technical, business/sales or other capabilities) 
Startups often face numerous challenges, including limited resources and fierce competition. From your experience, what are some of the most common obstacles that early-stage startups encounter, and what advice would you give to overcome them?
Challenges change by stage. At the pre-seed stage, the key thing is finding product market fit. 
At that point, it is the founders who are doing everything. They are the ones building a product but also need to sell and interact with the customer to identify what resonates. In the beginning, the suggestion would be to focus on proving the product market fit the soonest and the most efficient way. Time is of the essence because it is better to fail fast and refocus one's energy on worthwhile endeavours.
Once the startup achieves early product market fit and needs to scale, the challenge for founders becomes how to transition from individual contributors to managers. A success factor becomes their ability to convince the first high-calibre people to join them. The mental challenge is about trusting and enabling other people to do their work. Founders need to make that transition which is inevitable for their next phase. If a founder wants to create a 100mil€ revenue business, can they envision themselves checking marketing campaigns or joining all sales and product meetings? The obstacles reside in the mindset of the founding team that needs to adjust, and we often see that transition take longer to happen.
The startup landscape is constantly evolving, with new technologies and trends emerging all the time. How do you stay up-to-date with the latest developments in the industry, and how do you assess their potential impact on startups?
We are fortunate to be surrounded by many founders or other tech operators who are smarter, more driven, and even earlier adopters of technology than us. Therefore, we are early on exposed to new trends. 
Also, apart from sharing trends or tools, we make sure to connect our founders with each other or other strong people in tech so that they learn from each other.
Having been involved with Beat until its acquisition by Daimler, what lessons did you learn from that experience, both as an investor and as a member of the board? How do you see the role of investors in supporting startups through their growth and eventual exit? 
The experience was formative for me and the main takeaway was seeing how limited access to funding can impact the velocity and eventual outcome of a startup, especially in highly competitive markets. Ride-hailing was such a market and gaining access to more funding earlier on, offered an advantage. It was a virtuous circle: more access to funding: higher investment in growth, higher velocity in expansion and then better access to new funding because investors want to back market leaders. Better access to funding can even hide product and business deficiencies at least for some time. 
In our case, Beat had a better product but we couldn't tap into funding quickly enough. That limited our outcome and was a lost opportunity in my opinion.
Can you share an example of a startup you've invested in that faced significant challenges and managed to overcome them successfully? What factors do you believe contributed to their success?
Most of our startups have faced challenges at different times. Sometimes it is because they became more complacent and increased burn after a funding round instead of focusing more on becoming more efficient. Other times it was about an external demand shock that happened (like Corona) and forced the companies to adjust.
One of the most inspiring cases for me is WelcomePickups. Welcomepickups had always a strong promise but went through a life-or-death moment during Corona. Since they offer pre-scheduled rides to travellers, their revenues went to zero overnight. They had to cut costs but no matter what they did, they would still burn 100k€+ per month for an unknown period. 
The company managed to raise new funding because existing investors believed in them but to their credit, the team put that money to work and delivered strongly. They invested in product and automation to significantly improve gross margins. They also doubled down on marketing channels (SEO, partnerships, and CRM) and as a result, when travel resumed, emerged stronger. 
In 2023 they will reach around 10mil€ of net revenues (not GMV) growing 65% yoy and are profitable. It is an amazing story for a company that was facing insolvency just a couple of years back, and it all boils down to the survival instinct and focus of the team on what mattered. They took advantage of the downtime to build and improve and they now reap the benefits of that commitment.
In your opinion, what are some key traits or characteristics that successful entrepreneurs possess? Are there any specific skills or qualities that you believe aspiring entrepreneurs should focus on developing?
The most important trait is passion and commitment. If one wants something very bad, they will get it. This drive needs to emanate internally rather than be externally driven. Success is not linear and doesn't happen overnight therefore the drive to succeed is coupled with resilience, patience and persistence.
A skill that successful entrepreneurs should have and further develop is the ability to communicate effectively. It is important for people to be able to adjust to the required level of abstraction, depending on their audience, as well as communicate clearly and concisely. We still see some founders having a hard time summarizing and offering a clear and self-explanatory narrative. Building a persuasive "story" and effectively communicating is important to attract employees, investors, and customers. After all the main job of entrepreneurs is selling.
As an investor, what role do you play in the ongoing development and growth of the startups you invest in? How do you provide support beyond the initial funding stage?
That is an important point, and we always push ourselves on how supportive we are. We certainly help as much as we can, but we always feel we can do more. It is mostly a matter of time because our network and ability to support are growing.
One way in which we support is by being a thought partner for various issues around strategy, go-to-market, hiring or anything else that may come up. We are an 8-person investment team and collectively have significant experience as operators and investors. As we have an entrepreneurial DNA, we believe we are an empathetic partner who also understands the founder side and offers win-win suggestions.
On a practical note, we actively help with introductions to talent, business partners, potential customers and of course follow on investors, while we also connect founders with other peers for exchange of views and mental support. Finally, we also make it clear that if things progress in a promising way, we will commit to the next funding round at least our pro-rata amount in order to support a successful follow on fundraising.
Meet Apostolos Apostolakis at How to Web Conference 2023 🚀
If you're eager to learn more from Apostolos and engage with him in person, don't miss the opportunity to meet him at How to Web Conference 2023! Hear directly from him about the challenges startups face, the journey from entrepreneur to investor, and the strategies for successful investment in startups. 
3
You may also like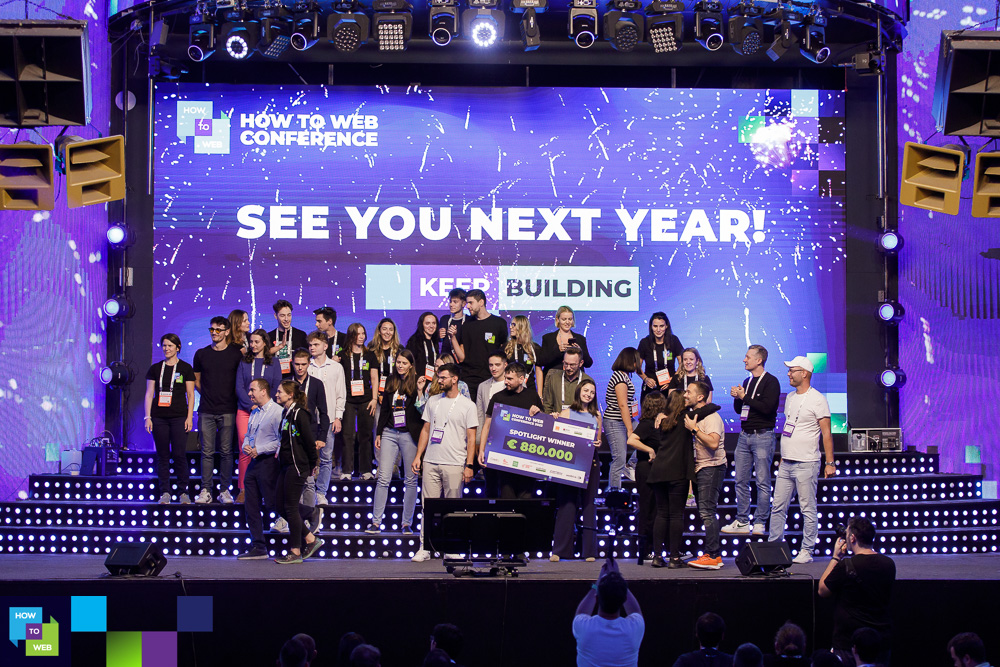 In the ever-evolving landscape of startups and technology, the journey from entrepreneur to investor is a path less travelled but equally impactful. Apostolos Apostolakis, the Co-Founder and Partner at Venture Friends, has not only embarked on this journey but has also left an indelible mark on the world of entrepreneurship and innovation. Apostolos has co-founded… Read more »
3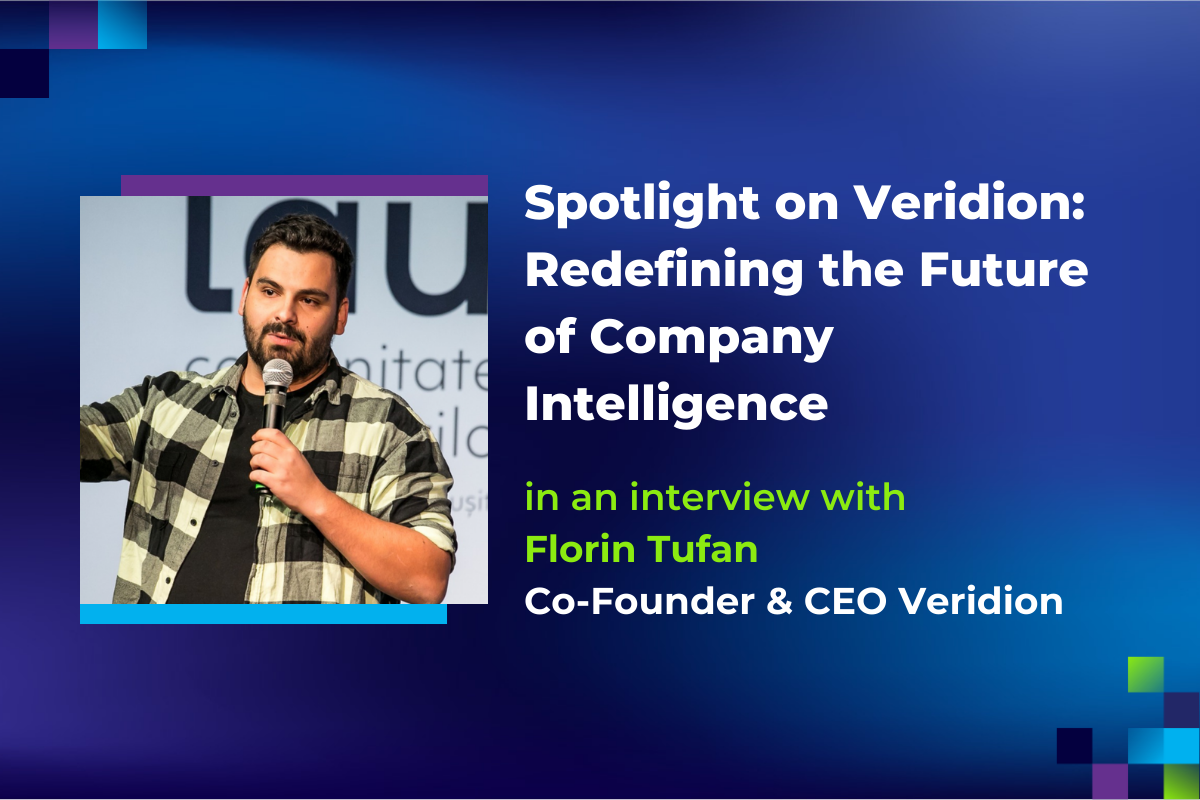 In the ever-evolving landscape of startups and technology, the journey from entrepreneur to investor is a path less travelled but equally impactful. Apostolos Apostolakis, the Co-Founder and Partner at Venture Friends, has not only embarked on this journey but has also left an indelible mark on the world of entrepreneurship and innovation. Apostolos has co-founded… Read more »
3