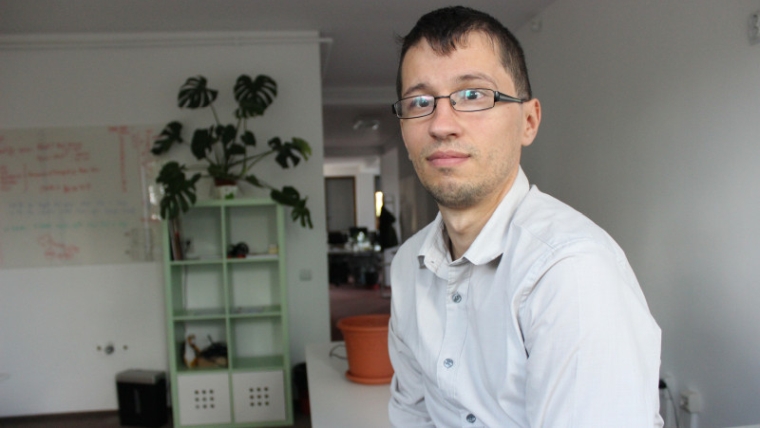 23 July, 2017
5 Questions With Bogdan Oros: Failure, focus and hunting for Onyx Beacon's enterprise clients
In June 2017, Onyx Beacon announced a pilot project with Lockheed Martin, the $83bln aerospace & defence American corporation, which is using their newly launched Tracko product.
However, for Bogdan Oros it all started 4 years earlier. In April 2013, a young team from Cluj was pitching a feedback via-SMS solution at the Launchub Demo Day in Sofia. As team lead, Bogdan Oros convinced the investors and, with $30k in their pockets, they took their shot at building TXT Feedback. It did not work.
A year later, Bogdan founded Onyx Beacon along with Roman Foeckl. Onyx Beacon was, at that time, selling beacon devices along with a proprietary software platform which was being customised based on their client's needs for 10+ different use-cases. While other hot Beacon-related companies were announcing growth rounds and new products, Onyx Beacon went stealth for a number of years.
Until this summer.
Q1: How did Onyx Beacon started, what was the genesis of the project? Are there any colleagues in the Onyx Beacon team with which you've worked at TXT Feedback?
The genesis of the project started when Apple announced the iBeacon standard. After we informed our investors of our call to stop with TxtFeedback, I met with Roman, who was my boss atCoSoSys, and he told me of this standard Apple had launched and that might be an opportunity.
From working with TxtFeedback I learned a couple of things like making an MVP fast, hustling the business as much as possible, focus on international markets more because that is where the growth will come. This is what we did very good early on at Onyx. We were trying to validate the technology and markets in which it could operate and how we could provide help. Out of the 4 people that we were working at TxtFeedback, 3 of us ended up working at Onyx Beacon so it was very cool to be able to keep most of the team we had in place.
Q2: What was the initial development plan for the company and the biggest challenges in the beginning
Because I had come after a failed startup where we did not find product market fit, my first goal was to understand whether there will be a market for this kind of devices and the software to manage them, I set a personal deadline of 6 months to see if the technology would take off. In the first 6-9 months of existence, we understood a lot from the way the technology was applied in each sector.
In the beginning we were covering more than 10 use-cases for the technology. We had so many because we were trying to understand markets in which we would be able to provide more value. This is why we tested with a couple of partners different things (we tried retail, banking, events, transportation, asset tracking). We learned that in a lot of markets there were either problems having to do with business model (retail), time to market and type of purchase (transportation) or simple not big enough markets (events and museums).
Q3: Have you decided to focus on RTLS solutions (Real-Time Locating Service) before starting the project with Lockheed Martin?
Yes, after seeing that the market that everybody talked about, retail, is not picking it up that fast, we realised we had to differentiate somewhere else through value that we could provide and which would not be dependent on the customers' business model. RTLS seems such a market where the value you can provide seems pretty clear, for us it was minimising the search time for assets.
Tracko is a future bet as, after the successful deployment with Lockheed Martin we got approached by several aerospace and automotive companies that have the same problem and we already started making some proof of concepts already with some of them. The value split between the hardware and software will depend on the number of assets the customer wants and the deployment model for the software they will choose.
Q4: How did you came across Lockheed Martin? How difficult it is to work with such a big corporation?
The discussion with Lockheed started after launching our Tracko solution in the market. We didn't find the experience difficult even though Lockheed Martin is a big corporation. The process took around 3 months from testing to final decision. We did not receive any external support. We see Lockheed as a reference client, being one of the early adopters of our tracking solution.
Lockheed found us via our website, it was an inbound lead. However, it wasn't by chance, as we've done three things very well:
1. we have done quite an efficient communication of our previous pilot projects and, because "beacon" was such a buzzword, many tech publications have wrote about us
2. we've focused on SEO and content marketing and that made the website score high on some of the key keywords for our industry, and that's how Lockheed found us
3. we're included in the key industry reports of Gartner, Forrester, API Research and potential clients evaluate us as relevant players in this market
Q5: What are Onyx Beacon's future plans, where are you heading?
We will continue to push Tracko aggressively in order to be an important player in the RTLS market as BLE seems to have advantages over similar technologies in a lot of use cases.
The majority of our customers are in North America because our technology is still early in the market and most of early adopters come from there. There is a business culture in US that favours taking risks with new products and services to gain competitive advantage. The fact that there is more capital and sometimes decisions of tens of thousands/hundreds of thousands of dollars are taken faster in that part of the world also helps with adoption of new technologies.
The next challenge for us will be to get a series A funding and start an office in North America to be closer to our customers.
0
You may also like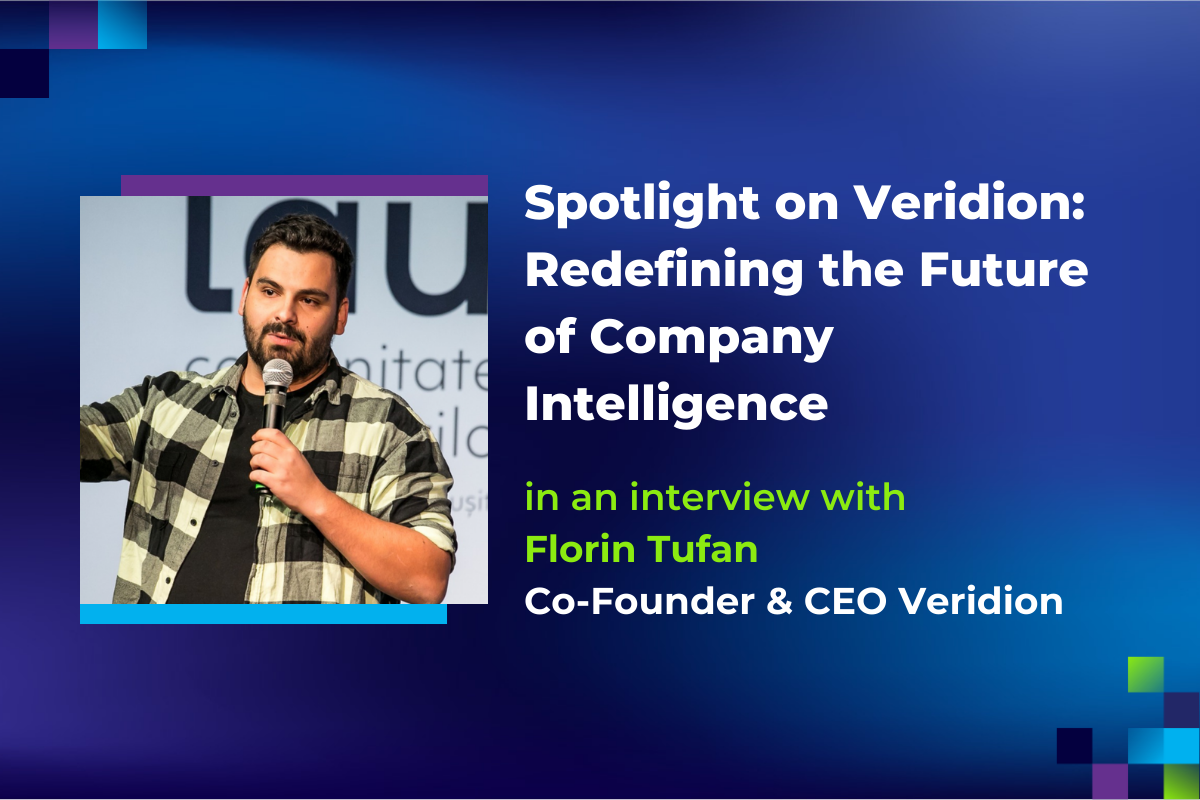 In June 2017, Onyx Beacon announced a pilot project with Lockheed Martin, the $83bln aerospace & defence American corporation, which is using their newly launched Tracko product. However, for Bogdan Oros it all started 4 years earlier. In April 2013, a young team from Cluj was pitching a feedback via-SMS solution at the Launchub Demo Day in… Read more »
0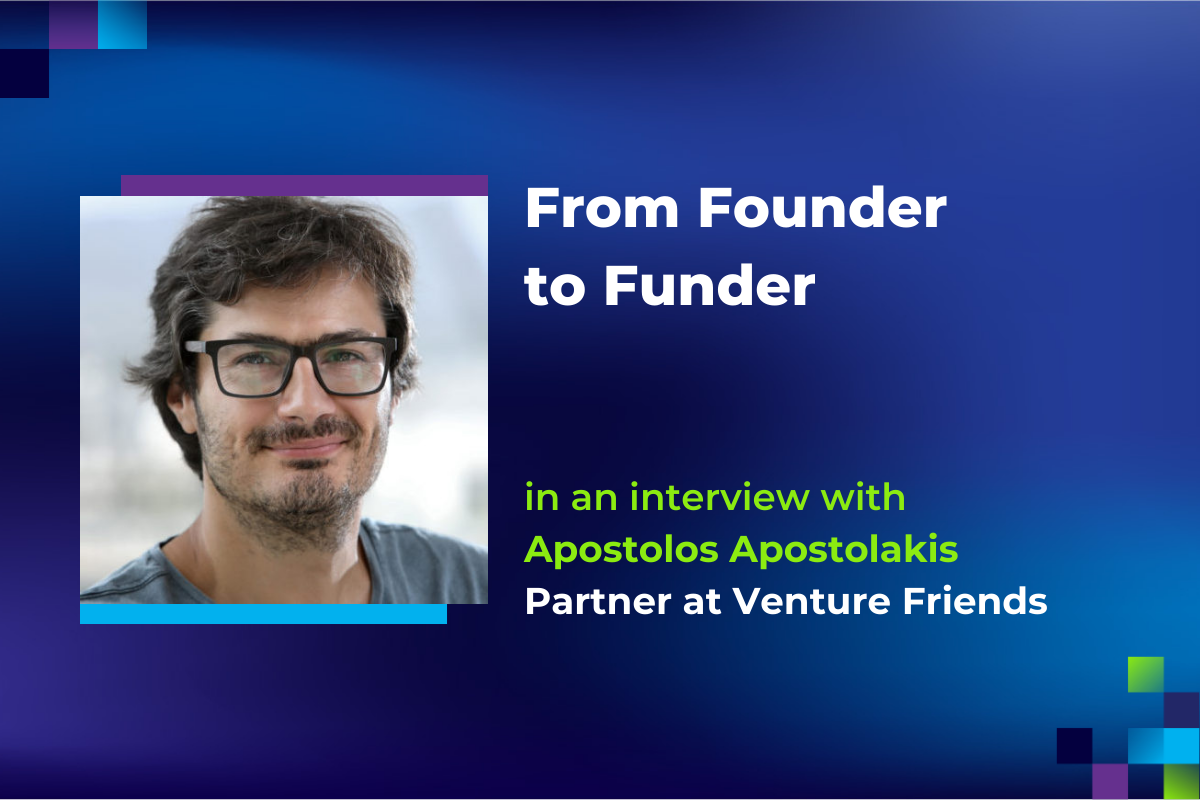 In June 2017, Onyx Beacon announced a pilot project with Lockheed Martin, the $83bln aerospace & defence American corporation, which is using their newly launched Tracko product. However, for Bogdan Oros it all started 4 years earlier. In April 2013, a young team from Cluj was pitching a feedback via-SMS solution at the Launchub Demo Day in… Read more »
0