Romanian – Bulgarian Venture Comparison Report 2020
Two months ago, we published a short status of the venture capital and startup market in Romania. This opened the doors for vivid discussions among the entrepreneurial community in Southern Europe.
For this analysis, we put together some of the numbers for the Romanian Venture Report 2020 and teamed up with BVCA – Bulgarian Private Equity and Venture Capital Association – that gathers and regularly updates data on Bulgarian investment activity, provided by GPs and LPs. 
The full dataset of information can be consulted by the end of the article. 
Overview of Romanian & Bulgarian VC funding landscape
Despite the pandemic triggered by Covid-19, it seems that not only Romania experienced thriving growth, but its neighbor Bulgaria, too. And there are a few common traits and differences to take into account when comparing these two countries.
Both countries indicate the same total number of 59 transactions that took place in 2020. While Romania is counting 59 VC transactions, Bulgaria's statistics also include the business angels' activity. Hence, for 2020 BVCA reports 56 investments by venture capital and private equity funds and additional 3 deals by business angels. If things are not odd enough with the exact same number of deals, the investment numbers in terms of value also come close for 2020, with the total volume of investments in Romania of €30.4M and Bulgaria at €29.4M.
Both countries have a growing trend when it comes to the number of venture investments taking place each year, and the amount of money invested in their local startups.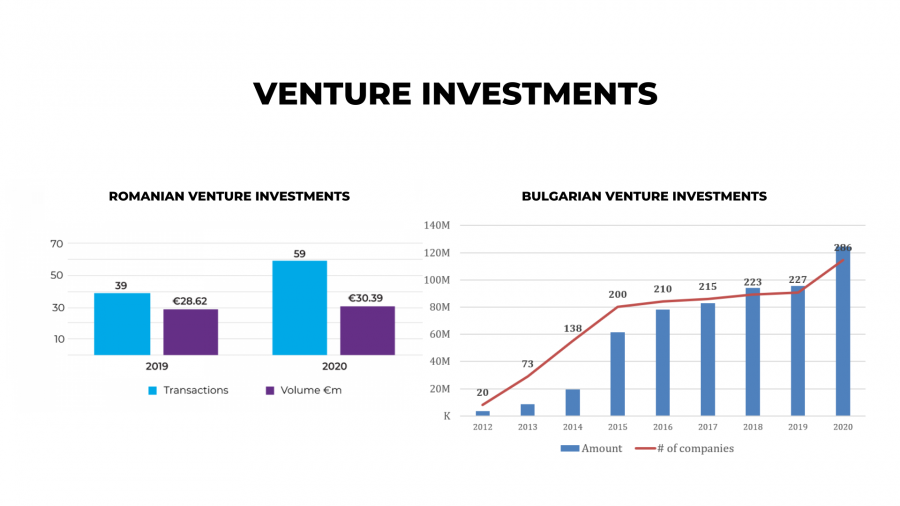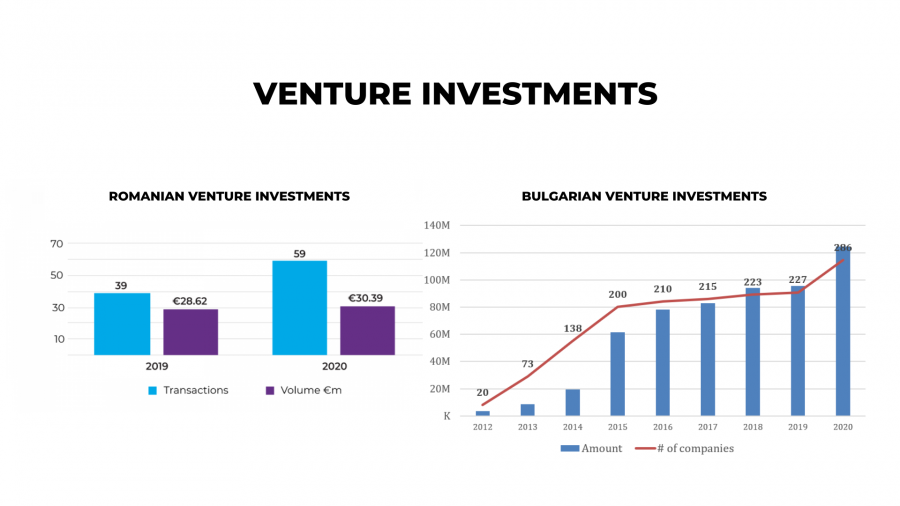 The Bulgarian VC ecosystem was kick-started in 2012 with the EIF-backed funds under the JEREMIE program, considered a pioneer in the region. Since then, the number of locally-based funds has been steadily increasing, and they now cover the full spectrum of what the new, gig-economy-focused companies need. There are active accelerators, venture capital, growth equity, and mezzanine funds.
---
"There is now a healthy mix of funds targeting Bulgaria-based firms and managers that are going after regional opportunities. As a result, the capital of Bulgaria, Sofia, was selected as one of the 10 top cities in the world to launch your startup, by Forbes. In the early 2010's we experienced a boom in newly established tech startups, which was followed by a period of slowdown. Now we are witnessing a new acceleration of activity, this time more mature and sustained, with a lot of local investment and deep tech know-how."
says Evgeny Angelov, Chairman at BVCA Association.
---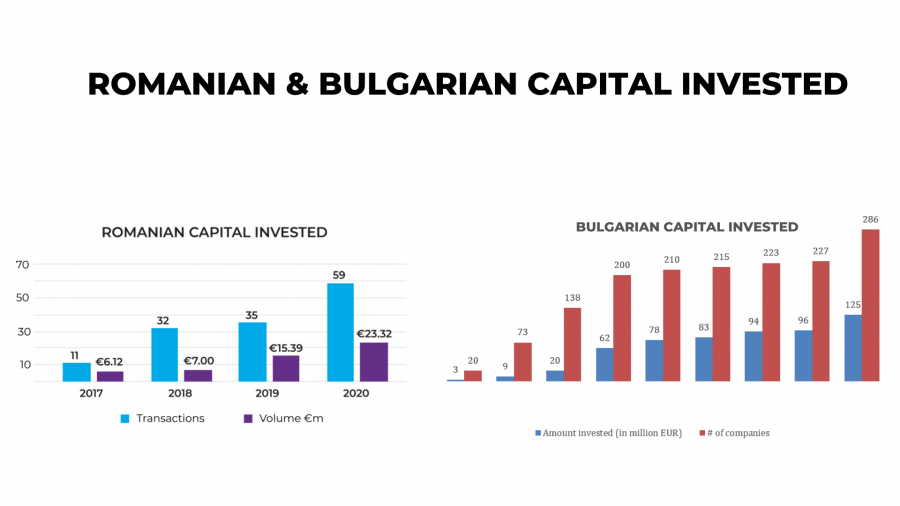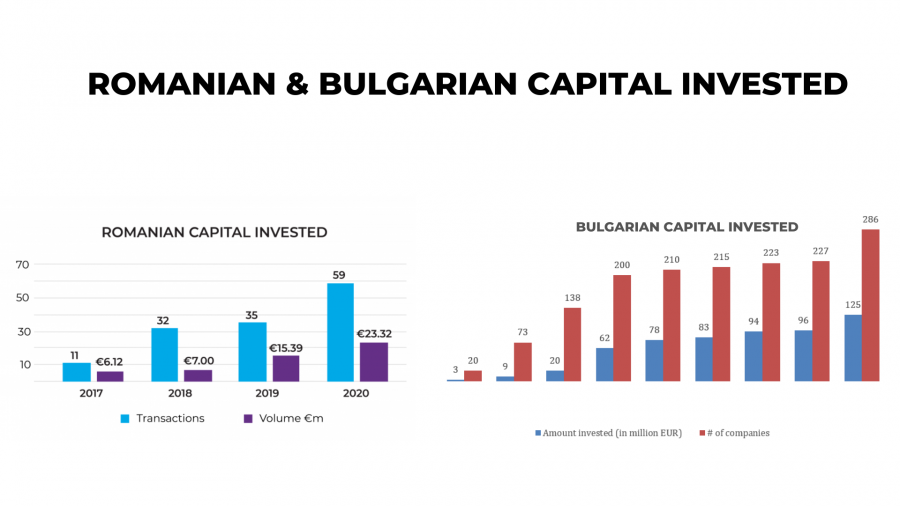 In addition, the second and third-generation funds have successfully closed their fundraising rounds, while their fund managers continue to operate regionally rather than locally, and attract more capital from private sources.
---
"Although in 2020 the newly launched funds were still preparing to start operations or had just started their investment activity, while the rest of the GPs were actively fundraising, there were approximately 60 deals, with more than €29m invested. There were also four exits by our members – two by venture capital funds (VCs) and two by private equity funds (PEs), with returns for the GPs in the range of €1-5m and €5-10m respectively"
comments Maria Marinova, Executive Director at the BVCA Association.
---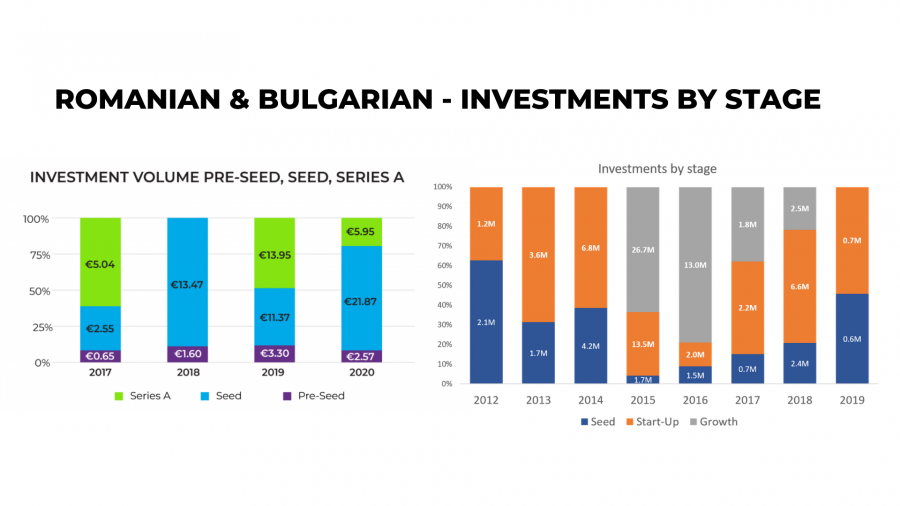 While Bulgaria is seeing an increase in VC and PE funds, Romania is still under the effect of the UiPath funding rounds that seem to have energized the ecosystem. The Romanian Venture Report 2020 contains a snapshot of the past three years in terms of venture investments. So, this does not include the data for UiPath, because it would have counted 12x the value raised by the other local startups.
---
"While 2020 was quite unpredictable. However, the venture investment pace did not slow down at all. After a short hiatus in March / April, it was clear that the pandemic time will be more of a digital acceleration force for both countries. So, I think this is the main reason why venture funds and angel investors kept providing capital to their startups,"
says Bogdan Iordache, author of the Romanian Venture Report 2020.
---
Bulgarian capital + Romanian startups = love
The VC ecosystems of these two countries have a strong collaboration, as well as co-investments that happened in the past years. There is a growing sentiment and perception that the path to success goes through regional cooperation and coordination. Now, let's take a look specifically at some of these collaborations between Bulgarian and Romanian funds and startups.
LAUNCHub Ventures
A CEE-focused VC fund based in Bulgaria has made a recent co-investment with Romanian VCs into FintechOS, a thriving fintech startup working on transforming the financial industry through automation. FintechOS raised a Series A of 12.7M EUR at the end of 2019. This round was led by Earlybird VC and OTB Ventures, following a co-investment between LAUCNHub Ventures and two Romanian funds, Gapminder VC and Gecad Ventures.
In addition, LAUNCHub Ventures has invested in companies expanding their operations to Romania. Examples include the Bulgarian companies HelloHungry (delivery service-based startup that got acquired by Takeaway.com) and Ucha.se (an e-learning platform) who are now operating on the Romanian market.
Eleven Ventures
SuperOkay, a UK-based startup with Romanian founders, is one of their first investments in a Romanian team. The round was led together with RocaX, a VC fund from Romania, and several UK-based business angels.
---
"This is our first investment in a Romanian team in a number of years and we are excited to support a new wave of aspiring founders from Romania building disruptive ventures."
Says Vassil Terziev, Managing Partner at Eleven Ventures.
---
After the first investment round in the Romanian market, Eleven Ventures targeted other startups that are on a growth curve. One of them is the expansion of Boleron, an insurance platform that closed a 500K EUR round and is looking to open its doors in Romania. The investment was made together with another Bulgaria-based VC – New Vision 3.
Additionally, in Eleven Ventures' portfolio are the agritech company Ondo, who are recently announcing their first demo in Romania, EconicOne – an electric bike manufacturer with a strong presence on the Romanian market in terms of sales, and PayByFace, a Romanian fintech company from the VISA innovation program, who started a pilot program with Raiffeisen Bank in Bulgaria.
Early signs of Bulgarian capital supporting Romanian startups started to appear 5+ years ago when ShareYourCart & KeenSkim got their initial investment rounds. 
ShareYourCart is the developer of a social platform button that offers discounts in return for social sharing. The company's focus is on making and sharing products for buyers and for their friends. ShareYourCart has raised a total of €50K in funding over 2 rounds. Their latest funding was raised on May 1, 2013, from a Seed round.
KeenSkim — an online service platform that addresses information overload by creating automatic summaries for news and articles was founded in 2010. The startup raised €25,000 from a Seed round from Eleven Ventures.
Romanian capital + Bulgarian startups = 404
Surprisingly, while Bulgarian and Romanian had a couple of cross-border transactions and Bulgarian VC funds became more active in Romania, we see close to zero transactions going from Romania to our neighbors, and only a few baby steps in that direction. Catalyst Romania is the only VC fund that showed interest in possible investments in Bulgarian startups.
---
"We had startups from Bulgaria pitching at Tech Angels, but despite the fact that the discussions were pretty advanced — they didn't seal the deal. The few investments that came from Bulgaria are more from VC funds, and less from individual investors. And I think for the moment, business angels are looking more into their local startups than expanding to other areas.
Now if we look the other way around, I think that Bulgarian VC funds started way earlier than ours, so they have more freedom to take a look at what's going on in our country. And one more thing — I think there are more Romanian startups rather than in Bulgaria — so they have extra possible options to invest if they look in Romania."
Is adding Malin-Iulian Stefanescu, President at Tech Angels.
---
Because we needed to dig deeper to understand why the Romanian local landscape didn't make any move on Bulgaria. So, we talked with two investors from the local Romanian VC funds, that shared with us a couple of insights:
Bulgarian funds started earlier in the market compared with Romanian ones
Local investors are oriented more towards local startups (in both countries)
VC funds have more flexibility in expanding their horizon towards startups from the neighborhood
The number of Romanian startups available on the market might be bigger than the Bulgarian ones
---
"The asymmetry between these two countries comes from the fact that Bulgaria is now at a more advanced stage with its local funds — and they can start investing outside their own geography. The Central and Eastern Europe area is a fragmented one, and it's normal for investments of Bulgarian funds to start appearing in the neighboring countries, including Romania.
On the other hand, EarlyGame Ventures is in the first round of funding, so it has a geographical delimitation – to go exclusively over investments on the Romanian territory.
This does not mean that we cannot invest in Bulgarian founders who come to set up a company in Romania."
Shares Dan Calugareanu from Early Game Ventures
---
So, are we progressing?
According to The Recursive, last year we had 700+ rounds happening in the VC community in CEE, with a total value of €1B. Sure, the biggest amount came from the main countries such as Poland, Hungary, and Estonia, but regional VCs, such as the ones from Romania and Bulgaria are gaining traction too.
This is a positive trend especially after local success stories coming from both countries. At least for Romania, UiPath encouraged local investors to bring money to the table and made clear for local founders that you can achieve a massive growth rate, even if you are starting in a smaller country with fewer resources available.
Similar to the Romanian ecosystem, we see Bulgaria's new unicorn rising. It all started with the hypergrowth of SMSBump that got acquired by the US-Israeli Yotpo and became one of the biggest exists of the local ecosystem, according to The Recursive.
At the same time, we see the number of small investments (less than €500K) in early-stage companies growing by 47%. The trend is also visible if we look at the volume of funding rounds led by Romanian investors that grew by 70%, according to a recent study led by Roca X. The pandemic time combined with successful happenings from the community encouraged local investors to direct their money into local companies.
Romanian & Bulgarian startups to keep an eye on
According to EU-Startups & The Recursive, we have a shortlist of Romanian and Bulgarian startups looking to take off in 2021 and become the upcoming rising stars from Eastern Europe.
Bulgaria
Nasekomo — Launched in 2017, an agro biotech startup launched back in 2017 that is looking to revolutionize the human food chain, and reduce food waste. This Bulgarian startup raised €4 million last year, in July 2020, and this became the largest early-stage agtech funding in emerging Europe.
Payhawk — A startup founded in 2018 and looking to simplify the expanses of your business through a paperless corporate card. Back in March 2020, they announced an investment round of €3 million in seed funding aiming to use the money to increase its presence in the German market.
CloudCart — An e-Commerce platform designed to help merchants to easily build an online store and generate more sales. In 2020, it closed two investment rounds and also made Deloitte's ranking for the fastest-growing companies in CEE.
Leanplum — The mobile engagement platform that transforms data into clearly defined user needs and wants, and helps you optimize engagement campaigns. The Sofia-based startup raised a $27M Series D round in 2020, with which its total funding reached $125M.
HyperScience — An AI-centered enterprise solution founded in Sofia, looking to simplify repetitive work & document digitization. Despite the pandemic, back in 2020, the startup closed two funding rounds, totaling $140M.
SMSBump — The SMS marketing & automation platform for Shopify has been acquired by Yotpo in 2020. This quickly became one of the biggest exits for a local company backed only by Bulgarian venture capital.
Paynetics — A regulated e-money company bringing brand new payment solutions such as card acquiring and issuing, account management, bank transfers, and e-wallets. Paynetics closed a €2.45M investment at the beginning of 2020 and became the fintech startup that got acquired by Wirecard UK and Ireland's corporate card portfolio.
EnduroSat — A startup providing space services to business, exploration, and science teams to help the improvement in space operations at a smaller cost. Last year, the company raised €2M from Freigeist — Frank Thelen's deep tech fund at a €20M valuation.
Соlіbrа – Colibra created an app to receive compensation – including in crypto. Back in February 2020, the startup closed its €2 million seed round to use for 'aggressive' marketing and further product development, and expansion to other European countries.
Romania
We have the three Romanian startup musketeers of last year — TypingDNA, Deepstash, and Soleadify. These three brought together 35% of the total local capital raised in 2020, and 100% of all the international capital, from what we manage to track.
Despite these three companies, here are the Romanian startups that you should have in mind in the near future.
.Lumen – Despite the fact that .Lumen was founded in full pandemic time, it managed to raise a seed round already and grew to 30 employees in just a few months. The team is developing an AI system to help the blind live a better life.
Innoship – Bucharest-based Innoship is a SaaS solution with algorithms to help eCommerce businesses to keep costs down while increasing the quality of shipping service. The startup was founded in 2019 and with €550k raised just six months after the commercial launch.
Questo – Questo is a great solution for tourists and locals looking to discover cities using their smartphones. The app closed €300K in funding in July 2020 and became available in over 100 cities around the world.
Cartloop – an e-commerce solution for online stores & a Startup Spotlight Alumni managed to raise €300K last year in less than 6 months since launching the product.
VoxiKids – VoxiKds is a SaaS solution for kids' language learning. With 5 employees, the edtech startup raised €145K last year to digitalize the way speech therapy sessions can be carried out.
Download the full Romanian Venture Report 2020
Get the full Romanian Venture Report 2020 (no email required) to find more details about:
– breakdown of pre-seed / seed / series A rounds
– breakdown of Romanian / international capital invested
– breakdown of 1st time invested startups / follow-on investments
– average values of all of the above
Full report (PDF file)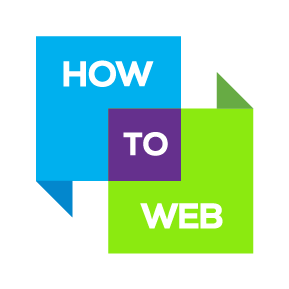 How to Web
How to Web is one of the most important annual technology and innovation conferences in Eastern Europe, bringing together technology entrepreneurs, product developers, developers, online marketers, innovators, and investors who are looking for inspiration and knowledge. how about how to develop digital products and business.
The How to Web conference was launched in 2010. It started as a conference dedicated to startups and became one of the largest and most important learning forums in Eastern Europe. From year to year, he contributed to the adoption of the startup mentality in Romania and in this part of Europe. During the conference, innovations, and tactics in the area of startups are made available to all participants so that they can adapt and grow their own projects and businesses.
---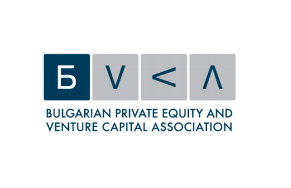 BVCA
The Bulgarian Private Equity and Venture Capital Association (BVCA) is a focal point of private investors, venture capital funds, and the entrepreneurial community in Bulgaria. The association works alongside its members to improve the business environment and to drive innovation and growth in the country and the CEE region. BVCA unites the investment community in Bulgaria and creates a strong public platform for each individual member to make a positive impact on the industry. The association works closely with all interested parties to ensure sound public policy, which fosters entrepreneurship, innovation, and growth.
BVCA collects data on member activities in private equity and venture capital and identifies industry players in the ecosystem. Giving voice to the community it represents, BVCA advocates on behalf of the industry to ensure sound public policy that encourages a favorable investment environment in Bulgaria and the region of Southeast Europe.
ABOUT THE DATASET
There are no perfect reports and there is no perfect set of data. The report is based on public information about investment rounds, and sometimes on informed assumptions. Please assume a 90-95% accuracy of the numbers presented.
You can access all data and reports for the Romanian Venture Report here: http://bit.ly/RO-VC-2020
You can access all data and for the Bulgarian Venture Report here: https://bit.ly/3rIfutl
All the graphics linked in this report belong to the BVCA – The Bulgarian Private Equity and Venture Capital Association. 
Other resources that inspired us in drafting this comparison report are: