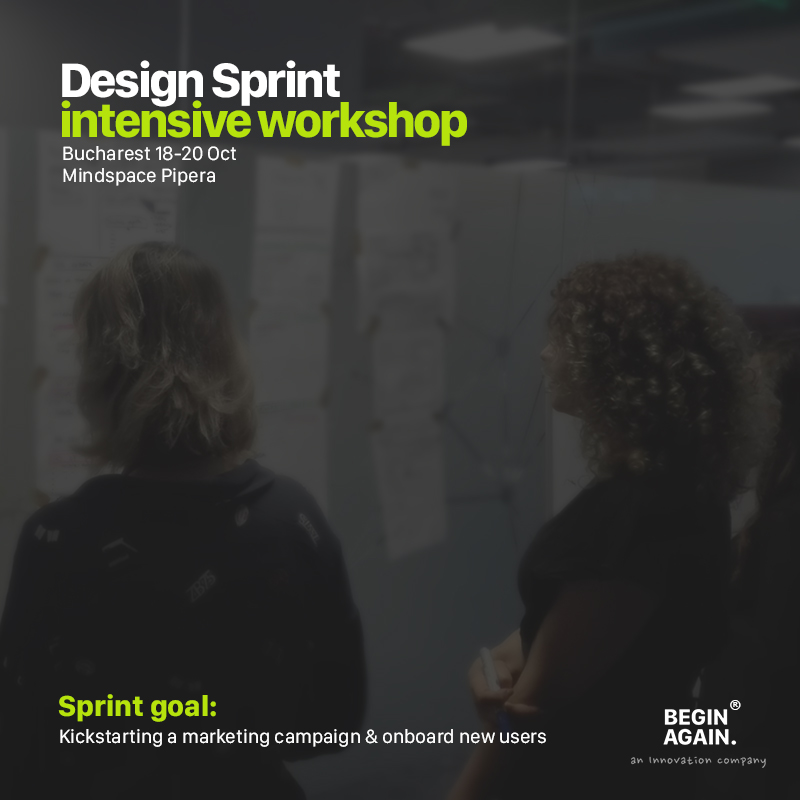 DESIGN SPRINT WORKSHOP
Mester Catalin
Mindspace Business District (Pipera)
This workshop solves a real problem for a real business in the real world.
Entrepreneurs, UX designers, Sprint Facilitators beginners and advanced and anyone who is interested in Design Sprints as an innovation tool.
Because of the sprint goal (Kickstart a marketing campaign & onboarding process for new users), this sprint can be reused for any company.
The three days will be spent on hands-on work on the case using the different tools. It is really 'learning by doing' because that is at the core of Design Sprints.